A hemlock and white cedar barn, hand hewn the in the 18th century, is the centerpiece of our wedding venue. The Barn sits on five acres of Arizona's White Mountains, enmeshing the land's rustic beauty with the resort's contemporary amenities. The Little Colorado River roars on the southern end of the property, and with the mountains in the distance, The Barn's views are an unbeatable backdrop to your special day.
* Seasonal pricing available, please contact us for details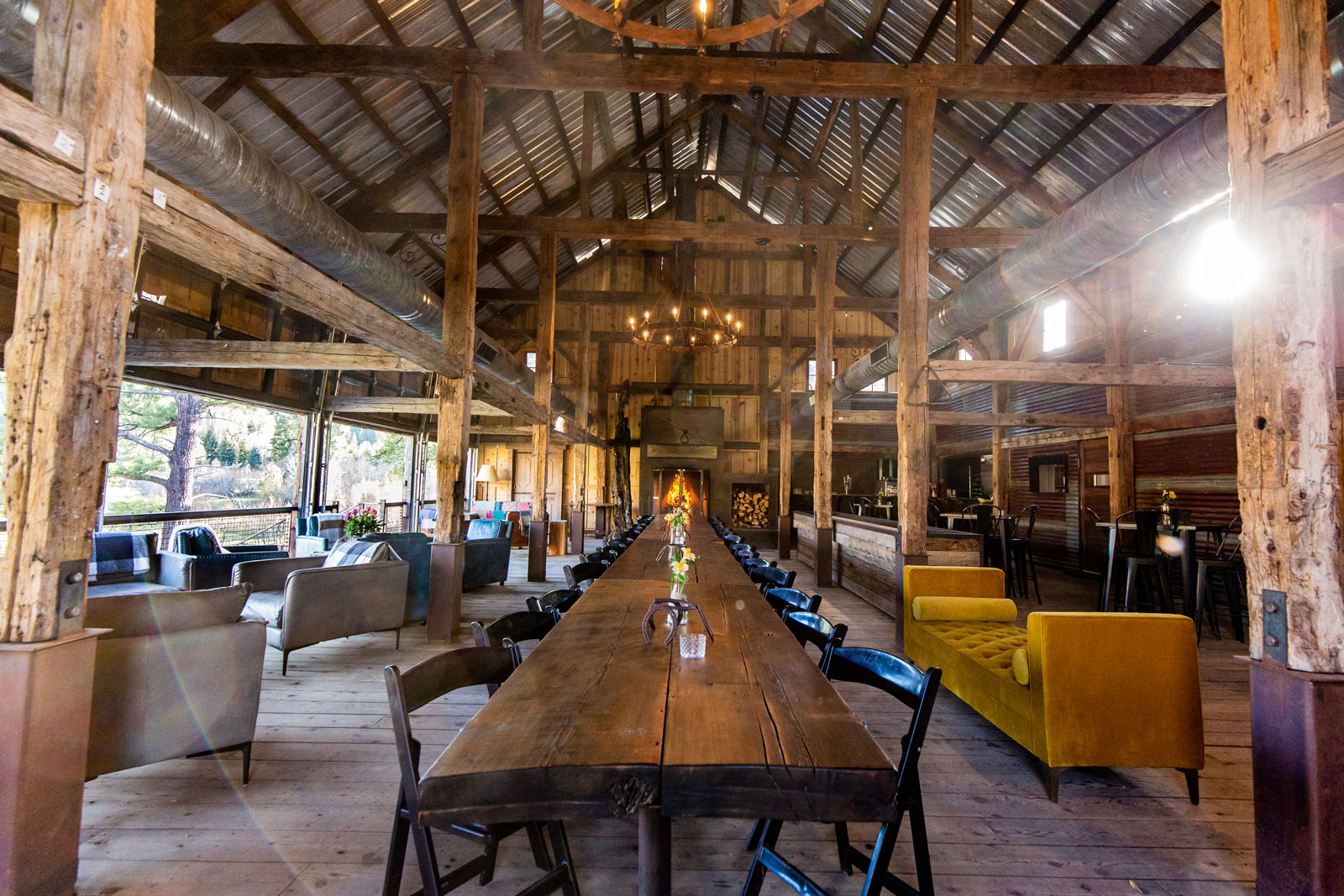 Hold your reception in our unforgettable venue!  Your guests will enjoy cozy fireside ambiance in style and luxury.  Cater to your guests senses with a full service bar, chef prepared menus and the smell of an authentic wood fire hearth.  All while enjoying the scenic views of the Arizona White Mountians.
Wedding Ceremony & Reception
Host a wedding that is as unique as you and invite your loved ones to share in our scenic Arizona mountain venue. Farm-to-table-cuisine, premium accommodations, and activities for all ages will make your celebration unforgettable.
With help of Executive Chef Lucas Ardemagni, create a customized menu to align with your wedding's creative vision. Prioritizing sustainable food practices, we will refine your menu with locally sourced ingredients and gourmet finishing touches.